The Resurgent House of Kennedy
Up until very recently, it was hard to find anything nasty to say about Caroline Kennedy.
The only daughter of assassinated President John F. Kennedy, she "has not held a full-time job in years," according to The New York Times, instead occupying her days and nights as any other socialite to the manner born would: promoting heartwarming and uncontroversial causes.
Prominent among Kennedy's philanthropic activities has been raising money for inner-city public schools, sitting on countless charitable boards and serving as president of the J.F.K. Library and Museum. It is in this latter capacity that she has–along with former Kennedy hands Richard Goodwin, Ted Sorenson and, until his recent death, Arthur Schlesinger Jr.–been the keeper and curator of the "Camelot" myth, successfully conning the American people and the world into believing that a conventionally mediocre president was an uncommonly great one.
My, how politics change things! In just a week, Kennedy has gone from a virtuous doyenne to the calculating manager of her dynastic birthright. Today, as she acts like the presumptive heir to Hillary Clinton's Senate seat and takes advantage of the family name in a way she had always avoided, her erstwhile admirers are left asking: What happened to the American princess we knew and loved?
Befitting JFK's only surviving child, Caroline had always been the most appealing of her generation of Kennedys.
Her cousin Joe, the oldest of Robert's sons, cruelly sought the annulment of his first marriage without ever informing his ex-wife, using the family's influence with the Catholic Church to pull the necessary strings in Rome. A former Massachusetts congressman, he now runs a charity that provides home-heating oil to the poor and elderly, a noble effort undermined by the television advertisements he airs thanking "our friends in Venezuela" for their politically motivated provision of crude.
Robert F. Kennedy Jr., another potential successor to Clinton around whom early speculation centered, is a hysterical environmental activist who peddles a conspiracy theory that the mercury contained in some government-administered vaccines causes autism in children.
Patrick Kennedy, son of Ted, should be in rehab, not Congress (though to be fair, it's increasingly difficult to tell the difference between the two institutions these days), and his continuing presence in the House of Representatives attests to the collective masochism of Rhode Island's First Congressional District.
By cataloging the vices of Caroline's relations, I don't mean to damn her with faint praise. Indeed, it's the entirely benign role she's played in American public life–untainted by the hubris, recklessness and entitlement that afflicts so many of her kin–that underscores the strangeness of her recent behavior.
In no starker way did this manifest itself than in the image of Caroline sitting down to lunch the other day with the Rev. Al Sharpton at the famous Harlem restaurant Sylvia's, the closest thing the charlatan has to a political court. This spectacle was disappointing not just because we had been repeatedly told that Barack Obama's victory in the presidential contest would put an end to the absurd display of white politicians visiting this bigot huckster to win the "black vote" and that Sharpton would meet his demise as a power broker in black politics.
The image of her kissing the good reverend's ring was most disheartening for what it said about Caroline. Though she spoke at the rare political event, Caroline had always remained above the electoral fray, committing herself to public life in ways less venal and egotistical than the pursuit of political office. Entering the electoral mosh pit for Clinton's seat so suddenly and so crudely–seeking a coronation, not election–lowers her toward the level of one of her degraded cousins.
But presumptuousness is a Kennedy family trait, and it just nabbed the best of them. Not long after he was diagnosed with brain cancer earlier this year, Ted Kennedy let it be known that he expected his wife, Victoria Reggie (like Caroline, utterly unqualified to serve in high elected office), to assume his senatorial duties in the event of his incapacitation or death. In 2001, Max Kennedy, Robert's ninth child and a man distinguished by nothing other than his fortunate breeding, spent months flirting with a congressional run in Massachusetts only to bow out when it became clear that a victory was not in the offing.
It's hard to find a tradition that contemporary liberals should abhor more than primogeniture, which is what makes the dynastic cheek of the Royal Family of American Left-Liberalism so hypocritical. One heartening aspect of this whole charade is that most commentators on the left seem to understand this and have expressed near-universal disgust.
Though it's true that Caroline and Ted did provide a much needed boost to Barack Obama's fortunes during the Democratic primary with their mutual endorsement of his candidacy, the victory of our president-elect was ultimately his own doing–and was concomitant with the overthrow of another political dynasty.
How improper would it be that, on the coattails of this momentous upset, the fall of the House of Clinton should be followed by the resurrection of the House of Kennedy?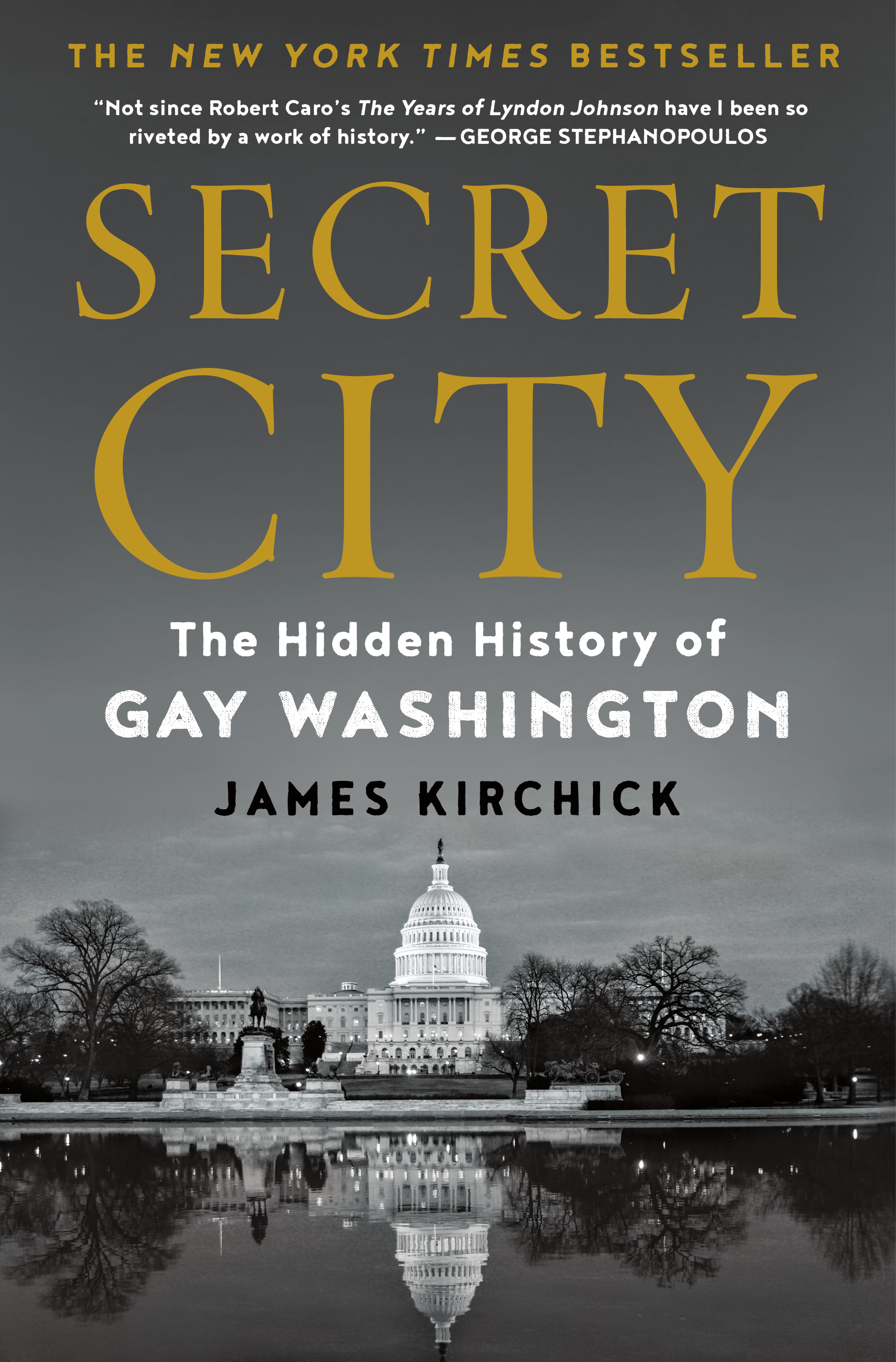 The Hidden History of Gay Washington