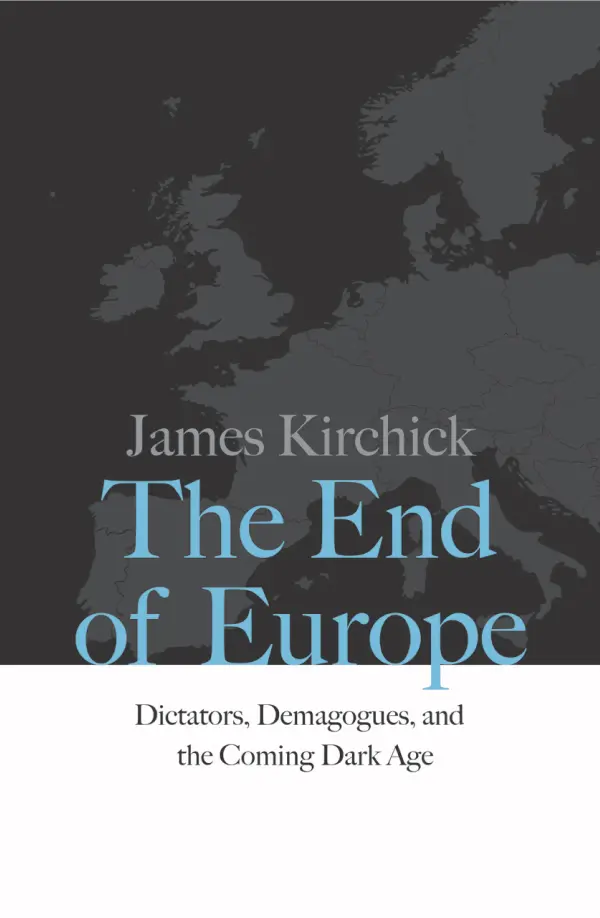 Once the world's bastion of liberal, democratic values, Europe is now having to confront demons it thought it had laid to rest. The old pathologies of anti-Semitism, populist nationalism, and territorial aggression are threatening to tear the European postwar consensus apart. In riveting dispatches from this unfolding tragedy, James Kirchick shows us the shallow disingenuousness of the leaders who pushed for "Brexit;" examines how a vast migrant wave is exacerbating tensions between Europeans and their Muslim minorities; explores the rising anti-Semitism that causes Jewish schools and synagogues in France and Germany to resemble armed bunkers; and describes how Russian imperial ambitions are destabilizing nations from Estonia to Ukraine. With President Trump now threatening to abandon America's traditional role as upholder of the liberal world order and guarantor of the continent's security, Europe may be alone in dealing with these unprecedented challenges.
Based on extensive firsthand reporting, this book is a provocative, disturbing look at a continent in unexpected crisis.
Format: Hardback
Publication date: 07 Mar 2017
ISBN: 9780300218312
Imprint: Yale University Press
Dimensions: 6 1/8 x 9 1/4
Pages: 288
Illustrations: 2 b/w illus.
Order now in print and ebook
Resources
Praise for The End of Europe
Bret Stephens
Pulitzer Prize-winning columnist, New York Times
From brilliant American scholar James Kirchick, we have received a resounding wake-up call for Princess Europa. Reading The End of Europe from Paris is chilling, perceptive and essential to make sense of the current geopolitical state of affairs.
Bernard-Henri Levy
French philosopher and author of The Genius of Judaism
James Kirchick has given us a powerful, penetrating, and elegant analysis of the present state of Europe. This book is not a celebration but a lament and a warning—and also a call to action to Americans and Europeans alike.
Robert Kagan
author of The World America Made
Well-informed . . . and dismayingly infectious. Kirchick gives the reader a dismal guided tour of a continent in which extremism is gaining the upper hand.
David Frum
senior editor, The Atlantic and author of Trumpocracy: The Corruption of the American Republic
Those of us who lived on the wrong side of the Berlin Wall celebrated the beginning of a new era of peace and democracy when the Iron Curtain fell. Now that era may already be over, and James Kirchick vividly explains why we are now facing the end of Europe instead of the end of history.
Garry Kasparov
chairman of the Human Rights Foundation and author of Winter Is Coming: Why Vladimir Putin and the Enemies of the Free World Must Be Stopped
A young American's brilliant analysis of the dire state of world politics. . . Trump and Brexit figure large and Kirchick shares my exasperation that we are turning away from liberal values and the benefits of the EU.
Alastair Campbell
former senior advisor to British Prime Minister Tony Blair
A discussion on Europe with Constanze Stelzenmüller, Leon Wieseltier, and Robert Kagan.
Sign up for articles by email