Russia Rises While Kyrgyzstan Burns
Over the past week in Kyrgyzstan, riots between ethnic Kyrgyz and Uzbeks in the country's south have left nearly 200 people dead. Some 100,000 Uzbeks have poured into neighboring Uzbekistan. Dysentery has reportedly broken out in refugee camps along the border, which the Uzbek government closed despite a request from the United Nations to keep it open. And on Friday, Kyrgyzstan's interim President Roza Otunbayeva announced that her government had lost control over the southern half of the country.
Some are reporting that Ms. Otunbayeva initially asked for assistance—including rubber bullets—from the United States and was denied. What's certain is that she sent a letter to Russian President Dmitry Medvedev requesting immediate military intervention. Yet that support is unlikely to come as long as Russia and the central Asian dictatorships surrounding Kyrgyzstan continue to benefit from the country's instability.
Why would Russia gain from the deteriorating situation in Kyrgyzstan, which, along with the rest of the former Soviet Union, it considers part of its "zone of privileged interest"? The Kyrgyz plea for assistance highlights Moscow's growing power in a region where it has been waging a long battle against the United States for influence.
While it lacks the precious natural resources of its neighbors, Kyrgyzstan enjoys geostrategic importance as the only country in the world to host both Russian and American military bases. The latter installation—the Transit Center at Manas—is a major link in the supply chain for the American-led war effort in Afghanistan, and it has been a thorn in Moscow's side since its establishment in 2002.
Russia came close to getting its way with Manas early last year when the former president of Kyrgyzstan, Kurmanbek Bakiev, announced that he would evict the Americans shortly after he pocketed a $2 billion loan guarantee from Moscow. But Mr. Bakiev quickly reneged on that threat after the U.S. agreed to triple its rent to the Kyrgyz government for use of the facility. And so it came as little surprise when Russian media—hugely influential in Kyrgyzstan, where most of the population speaks Russian—began attacking Mr. Bakiev, reporting on the corruption and nepotism that had long plagued his administration but that the Kremlin had until then been content to ignore. On April 1, Russia dramatically increased tariffs on gas exports to Kyrgyzstan, which led to the deadly riots just days later that eventually forced Mr. Bakiev to flee the capital, Bishkek.
I traveled to Kyrgyzstan that month to cover the revolution's aftermath, and the general consensus among Kyrgyz was that Russia had played an instrumental role in overthrowing a despised dictator. President Otunbayeva encapsulated this sentiment when, the day after Mr. Bakiev's ouster, she said, "We are grateful to the Russian Federation, grateful to the Russian prime minister, for the support, significant support from the Russian Federation in recent days in exposing this nepotistic, criminal regime." Ever since Mr. Bakiev's downfall, Russia has been quietly pressing Kyrgyzstan's interim government to expel the U.S. from Manas, and Bishkek's desperate request for assistance will only solidify Moscow's leverage.
So far, Russia has shown no interest in alleviating the situation in southern Kyrgyzstan, and is operating under the calculus that the longer Kyrgyzstan burns, the more pliable its shaky government will become to Russian demands. On Monday, the Collective Security Treaty Organization, a sort of Russian-led NATO for former Soviet republics, ended an emergency session without a pledge to send any sort of peacekeeping force to quell the violence and assist with humanitarian relief. Russia has deployed only 300 troops to the country, solely for the purpose of guarding its military base. All this in spite of Mr. Medvedev's statement on Monday that the situation in Kyrgyzstan was "intolerable."
Also benefiting from the unrest are the region's dictators, who can point to the inability of Kyrgyzstan's government to maintain order as proof that the region is unsuitable for democracy. Compared to its neighbors, Kyrgyzstan has a relatively open political system with a vocal opposition, independent media and active civil society. Its 2005 "Tulip Revolution" brought Mr. Bakiev, who then held some promise as a liberal reformer, to power. It was an important democratic opening in one of the world's most illiberal regions.
Whereas its neighbors are consistently ranked "Not Free" by the human-rights watchdog group Freedom House, Kyrgyzstan has occasionally received a ranking of "Partly Free." Kyrgyzstan's tumultuous and mostly unsuccessful experiment with democracy—it has been preparing for a June 27 constitutional referendum, which is unlikely to proceed in light of the current chaos—has always been a threat to its authoritarian neighbors, who are no doubt celebrating the country's disorder.
From his exile in Belarus, Mr. Bakiev said that the interim government which replaced him is "absolutely not in control of the situation; they don't know what to do." In April, Kazakhstan's dictator, Nursultan Nazarbayev, characterized the overthrow of Mr. Bakiev as anything but an expression of popular discontent with corrupt, one-man rule. "It was not a revolution," he said. "It was complete banditry."
Islam Karimov, the leader of Uzbekistan, expressed similar sentiments: "There is a rather serious danger that what is going on today in Kyrgyzstan, these processes, will take on a permanent character," he warned. "There was an infectious precedent and it creates the illusion that it is very simple to overthrow any legal form of leadership or government."
With no end in sight to Kyrgyzstan's unrest, neither the Kremlin nor Central Asia's despots have reason to fear that the "infectious precedent" of democracy will spread.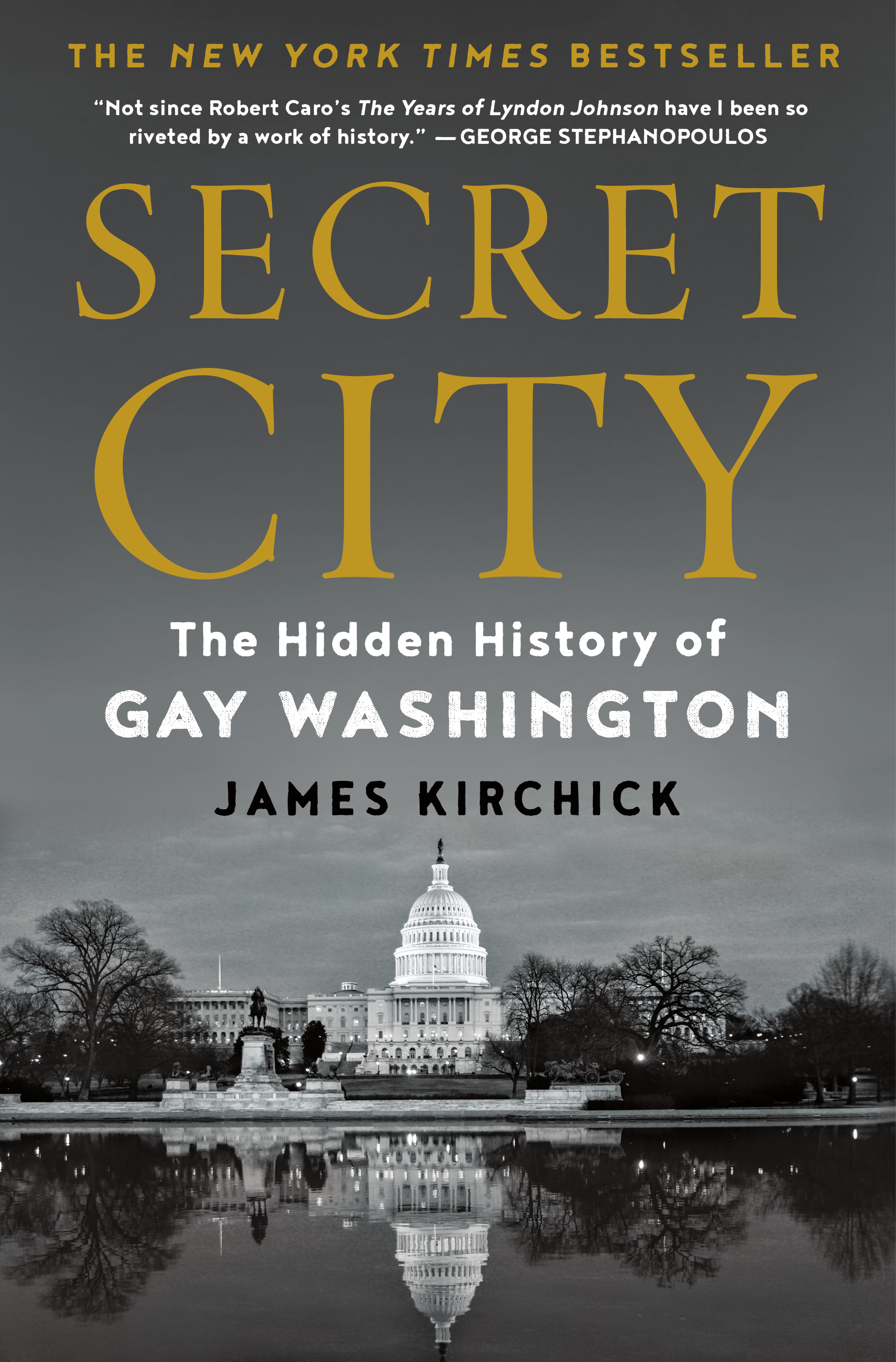 The Hidden History of Gay Washington