'Orbán' Review: Hungary's Strongman
ORBÁN
By Paul Lendvai
Oxford, 273 pages, $29.95
In the summer of 1989, a bearded, shaggy-haired Viktor Orbán addressed a protest in Budapest's Heroes' Square. In a speech lasting less than seven minutes, the 26-year-old law student called for an end to the communist dictatorship, the holding of free elections and the withdrawal of Soviet troops from Hungary. That fall, Mr. Orbán attended Oxford on a scholarship funded by George Soros, but midway through his studies returned home amid the collapse of communism. He co-founded the political party Fidesz (Alliance of Young Democrats), which initially forbade membership to anyone over 35, and assailed his political elders for "conflat[ing] their parties and their voters with the nation." By 1992, he became the vice chairman of Liberal International—the global federation of liberal political parties—and was widely hailed as the future of "new" Europe.
Today Mr. Orbán is a different person. The man who courageously stood up to Soviet occupation is now Vladimir Putin's closest ally in the European Union. He obsessively attacks Mr. Soros as an enemy of the people, cites China and Turkey as role models, and touts the virtues of "illiberal democracy."
There are two interpretations of this about-face. One holds that Mr. Orbán has always been a right-wing nationalist and merely adopted the guise of a Central European dissident to curry favor with Western liberal elites. The other, less charitable explanation is that Mr. Orbán is a power-hungry opportunist. The truth, according to Paul Lendvai in his new book, "Orbán," is that he is both—and all the more dangerous for that.
Mr. Lendvai, a journalist who has written extensively on Central and Eastern Europe, explains that, even before the collapse of communism, there were tensions between urban, "left-wing intellectuals . . . well read, open to the world and fluent in foreign languages," and the provincial Fidesz activists who, like Mr. Orbán, hailed from the countryside and were "predominantly lawyers with practical knowledge." By the mid-1990s, Mr. Lendvai argues, Mr. Orbán realized that far more votes lay in appealing to the social resentments of the rural "Christian middle classes." In Hungary, a nation that had been on the wrong side of history through both world wars and, as a result, lost two-thirds of its territory, he sensed "the psychosis of a nation in peril." Cynically exploiting these revanchist and irredentist impulses, Mr. Orbán alienated and expunged the liberal elements of Fidesz, transforming it into a conservative and nationalist party.
Mr. Orbán has had one of the most remarkable and enduring political careers of the post-Cold War era, first serving in office from 1998—as the youngest prime minister in Europe—through 2002, then again from 2010 to the present day. During the past eight years he has built what Mr. Lendvai calls a "skillfully veiled authoritarian system." In contrast to Belarus, Hungary's borders are open, its jails do not hold political prisoners, and there is no death penalty (all prerequisites of a nominally "free" country and for membership in the European Union, which Mr. Orbán openly disdains and frequently likens to the erstwhile Soviet Empire). But consider the vote shares that Fidesz won in 2010 and 2014—53% and 45%, respectively. Despite losing 600,000 votes in this period, Fidesz maintained its two-thirds majority thanks to gerrymandering and halving the total number of members of parliament.
Mr. Orbán has also built around himself a Russian-style oligarchy, and nowhere is this more emblematic than in the hamlet of Felcsút, where the prime minister spent much of his boyhood. In a village of just 1,800, according to Mr. Lendvai, the self-confessed soccer fanatic has erected "the most beautiful stadium in the country," capable of seating 3,800. The author documents the "close connection" between Mr. Orbán and the mayor of the village, an Orbán "crony" who, in a single day, snapped up nearly 200 regional newspapers and, in 2015-16, "was able to triple his personal fortune to €80 million," becoming one of the nation's richest men.
In a country as inscrutable as Hungary, Mr. Lendvai makes a valuable guide. His book is more a socio-political history of postcommunist Hungary than a straightforward biography of its leader. At times, however, his distaste for the man he calls the architect of a "Führer democracy" clouds his analysis. Take, for instance, the 2015-16 migrant crisis. Fidesz by that point had lost a series of local elections and was faring dismally in public-opinion polls. Then Germany's Chancellor Angela Merkel opened her country to more than one million migrants and refugees from Africa, the Middle East and beyond, allowing Mr. Orbán to portray himself as the last man willing to defend Europe's borders. His career was revived.
Mr. Lendvai condemns Mr. Orbán for telling this newspaper in 2013 that "in a crisis you don't need governance by institutions. What is needed is somebody who tells the people that risky decisions must be taken." Yet this is precisely what Mrs. Merkel did when she acted without consulting her European partners. Mr. Lendvai betrays a haughty contempt for the Hungarian (and, by implication, wider European) voting public, which he slams for credulously accepting Mr. Orbán's rhetoric on migrants. But Mr. Orbán was "able to dictate the narrative about refugees" because Europe's ruling class had ignored the problems associated with migration for so long and derided anyone expressing even mild opposition to it as cryptofascist.
This is the only blind spot in an otherwise convincing indictment of Hungary's prime minister, a man who is becoming increasingly unhinged. At a campaign rally last week, Mr. Orbán lit into the national "enemy," which he described as "not open, but hiding; not straightforward, but crafty; not honest, but base; not national, but international; does not believe in working but speculates with money; does not have its own homeland but feels it owns the whole world." Over his three decades at the center of Hungarian political life, Mr. Orbán had studiously avoided explicit appeals to Europe's deadliest hatred. But now we can add anti-Semitic incitement to his already lengthy list of depredations.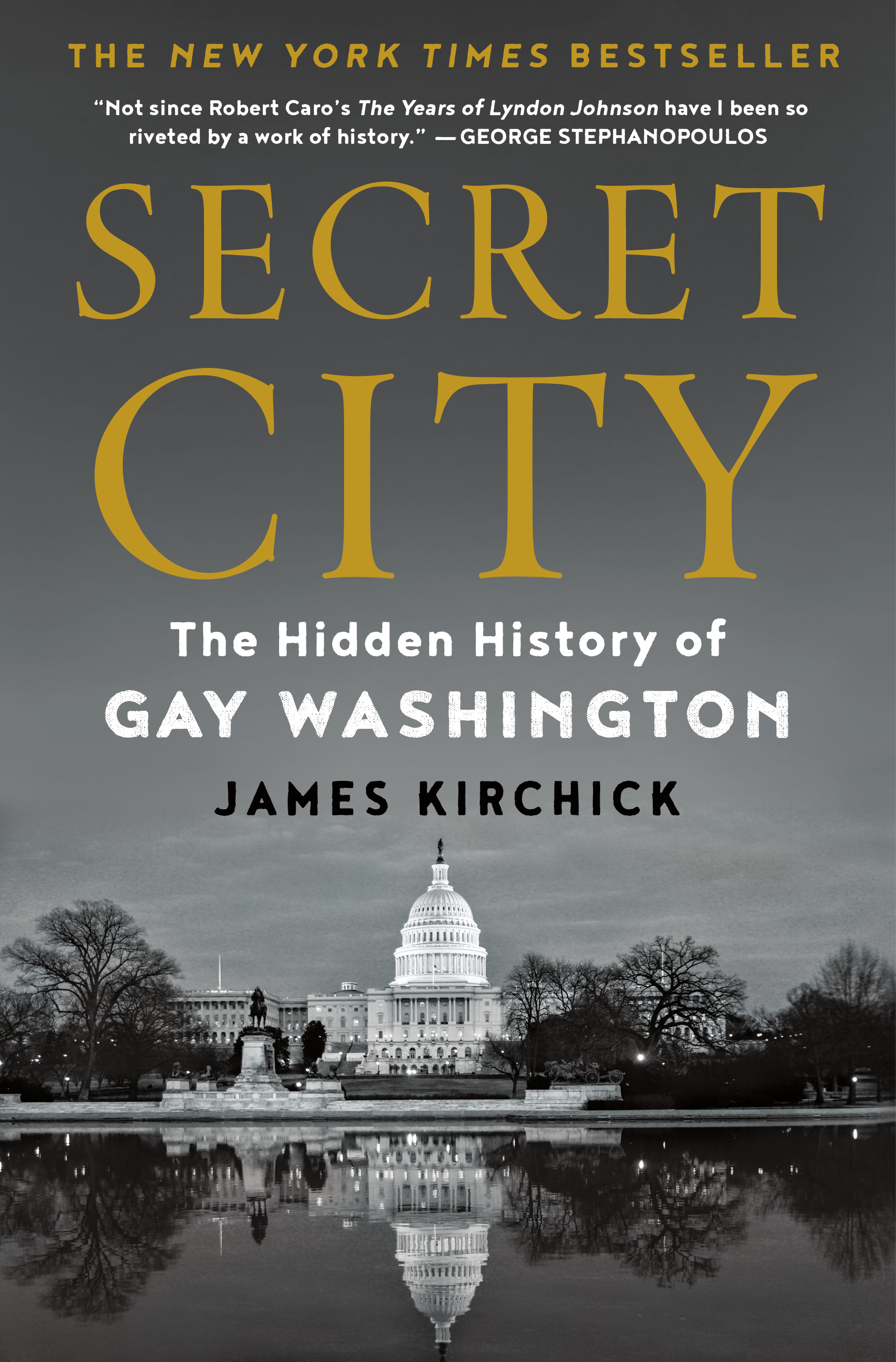 The Hidden History of Gay Washington