Mountain West Rashomon
Oct 23, 2013
The Book of Matt
By Stephen Jimenez
Steerforth, 360 pages, $26
"Matthew Shepard is to gay rights what Emmett Till was to the civil rights movement." So said New York Rep. Sean Patrick Maloney. The 1998 killing of Shepard—the gay, 21-year-old college student viciously beaten with a pistol and left for dead on the edge of a prairie in Laramie, Wyo.—galvanized the gay-rights movement just as the 1955 murder of Till for whistling at a white woman awakened millions of Americans to the horrors of the Jim Crow South. "The Laramie Project" (2000), a play based on the murder and its aftermath, has become one of the most produced theatrical shows in the country. A 2009 law expanding the 1969 federal hate-crimes statute to include sexual orientation and gender identity is named after Shepard.
But as Stephen Jimenez's revealing yet problematic exposé, "The Book of Matt: Hidden Truths About the Murder of Matthew Shepard," suggests, the popular Shepard narrative may be false. The underlying facts don't add up to the clear-cut case presented by the media. Mr. Jimenez, a journalist and TV producer, was drawn to the Shepard story because, as a gay man, he thought, he too could become victim to murderous hatred. Yet interviews with more than 100 people—including the men convicted of the murder, Aaron McKinney and Russell Henderson —and years of research led him to conclude that the killing wasn't an instance of antigay violence but just another drug-related crime.
Most of that research was conducted after the lifting of a judicial gag order issued to prevent those associated with the case from talking to the media. Mr. Jimenez was working on a 2004 ABC News report about the case when he interviewed Mr. Maloney, then an attorney for the Matthew Shepard Foundation, and was confronted with the comparison to Till. "My worst fear," the future congressman said, "is that you're going to tell us Matt was caught up in a drug ring with these guys." Mr. Jiminez offers compelling evidence from interviews with Shepard's friends and drug-dealing associates that Shepard was indeed using and selling crystal methamphetamine. He also may have had a relationship, possibly sexual, with McKinney, who, according to Mr. Jimenez's sources, was himself a bisexual hustler.
The claim that the Shepard killing was motivated by homophobia was based largely on the statements of McKinney himself, but also hearsay. The media frenzy began when one of Shepard's friends, who wasn't a witness to any of the events that night, stated that "I know in the core of my heart it happened because he revealed he was gay." At trial, McKinney attempted what is colloquially known as the gay-panic defense, arguing that he lashed out at Shepard after he made a pass at him. McKinney recanted this statement in the 2004 jailhouse interview that formed the basis of Mr. Jimenez's ABC report, and McKinney's ex-girlfriend now says she lied to police when she said McKinney had told her Shepard came on to him.
The author argues that the murder was actually motivated by crystal meth, a drug that at the time claimed more users per capita in Wyoming than in any other state. He quotes a friend of McKinney's who says that he and McKinney had been on a weeklong meth bender before the murder. Shepard's killing, Mr. Jimenez thinks, was sparked by McKinney's need for drugs and money. The shocking cruelty of the crime was owed to the uniquely destructive nature of meth, Mr. Jimenez argues, not hatred of gays. As one psychologist tells Mr. Jimenez, prolonged meth usage "can make you psychotic": "You'll see people, literally, strike out at other people, thinking that they're monsters."
At trial, both prosecutors and defense attorneys argued that Shepard and McKinney had never met until that fateful evening. But Mr. Jimenez found 10 people who admit to having been in the company of both men together. One tells Mr. Jimenez that she "spent an evening socializing" with the pair several weeks before the murder and that the two "were friends" who "hung out together." Most explosive is Mr. Jimenez's claim, based upon interviews with a man purporting to be a former lover of Shepard's, that Shepard and McKinney had slept together.
Many of Mr. Jimenez's sources, shady figures in the Wyoming underworld, aren't models of credibility. But it's hard to see what any of them has to gain from distorting the motivations behind a 15-year-old murder. There were signs back in 1998, moreover, that the popular narrative wasn't accurate. In his initial confession, McKinney said Shepard "did not hit on or make advances toward" him, a story McKinney would later alter in the mistaken belief that the gay-panic defense would reduce the severity of his sentence. Mr. Jimenez also writes of previously sealed court documents indicating how "some Wyoming and Colorado cops were also implicated in" the meth trade and suggesting that some officers had an interest in pursuing the hate-crime angle over the drug-related one. At the sentencing of Henderson, who took a plea bargain, the judge stated that "many people have called this a hate crime. Quite frankly, the Court does not find this matter to be so simplistic, for it is quite clear that a number of motives and emotions were involved here."
That Shepard might have been dealing meth, and that his drug activities may have been the main or even exclusive reason for his killing, doesn't exculpate his killers. But Mr. Jimenez's book is most useful in illuminating the power of the media to shape the popular conception of an event. It shows how a desire for Manichaean morality tales can lead us to oversimplify the human experience.
Even so, much of Mr. Jimenez's case rests on circumstantial evidence; his reportorial style is heavily dependent upon conjecture and cloak-and-dagger insinuation. Early on, he concedes that he has "occasionally employed methods that are slightly less stringent to re-create the dialogue of characters." According to him, "it seems very likely that [Shepard] found himself caught between rival [drug] operators." Friends of Shepard's "surmised" that "he may also have known too much" about the drug trade. "The Book of Matt" reads more like a Mountain West "Rashomon" than a conclusive journalistic brief.
Mr. Jimenez's findings cast doubt on what he calls the Shepard story's function as latter-day "passion play and folktale." But we will likely never know what truly transpired on that evil Wyoming night.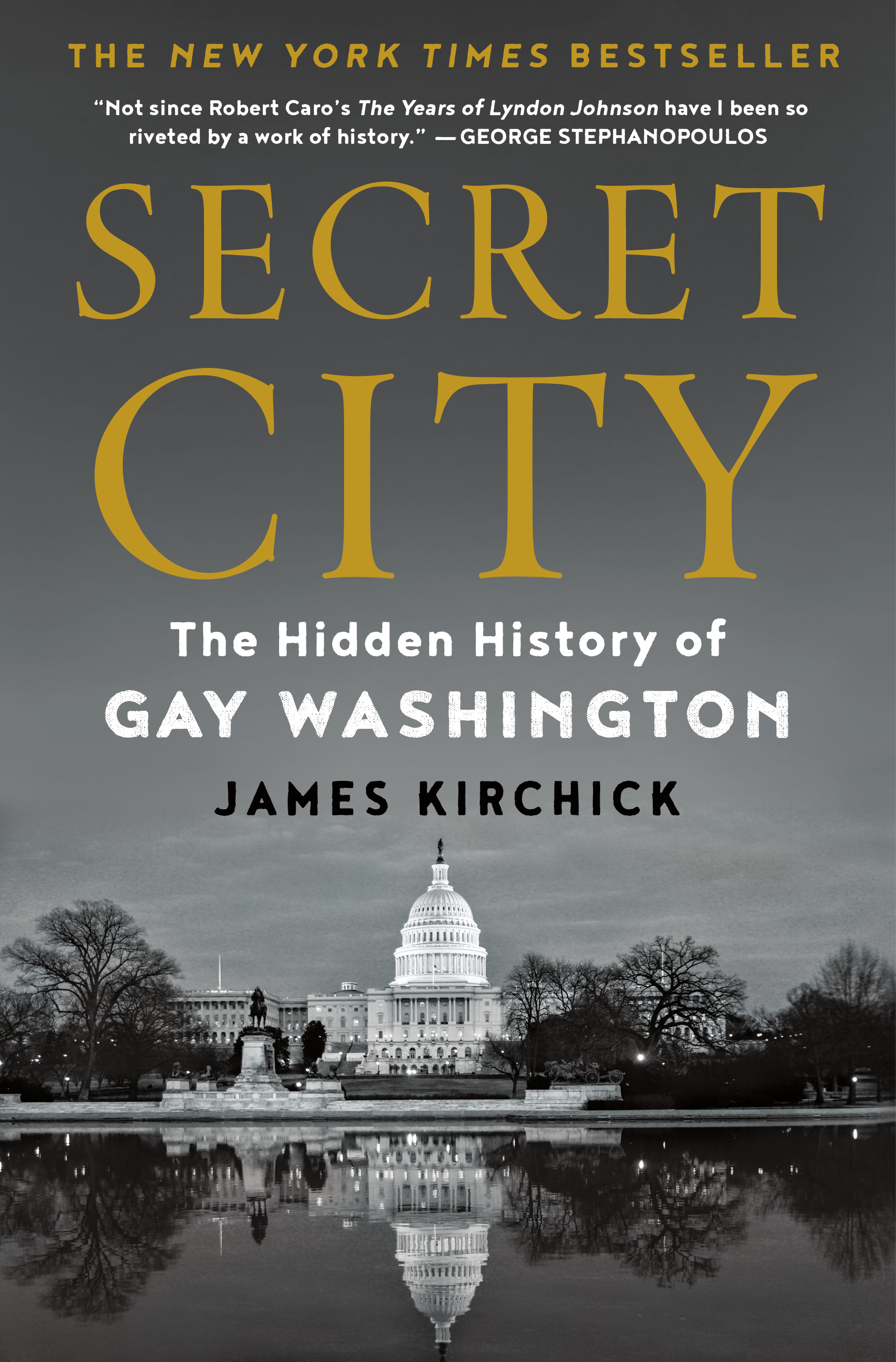 The Hidden History of Gay Washington