Hungarian Rhapsody
Nov 22, 2013
I Kiss Your Hands Many Times
By Marianne Szegedy-Maszák
Spiegel & Grau, 370 pages, $19.96
Growing up as the children of Hungarian refugees, Marianne Szegedy-Maszák and her siblings knew their lives "were destined to be less interesting, less accomplished, less erudite, and less meaningful than those of the adults." That may seem to run counter to the typical immigrant narrative. But then few have parents like Aladár Szegedy-Maszák and Hanna Kornfeld. "I Kiss Your Hands Many Times," Ms. Szegedy-Maszák's account of their courtship and marriage, is equal parts political thriller, romance novel and Holocaust tragedy.
Ms. Szegedy-Maszák had always known her father, a diplomat who was Hungary's first postwar ambassador to the U.S., as a man "mired in an elaborately rationalized and elegantly intellectualized swamp of inaction." He was, she thought, "one of Hungary's many Hamlets." That impression changed when she stumbled upon a trove of documents, including letters that her father had sent to her mother during their courtship in prewar Budapest and then throughout the war. These documents showed the two utterly devoted to one another. They also revealed her father as a principled man of action.
Aladár was born in 1903 to a respectable Catholic family in Budapest. The Szegedy-Maszáks were "intellectual Hungarian gentry"—journalists, artists and military officers—in the old Austro-Hungarian system. The author's mother's family were far more wealthy, a "perfect example of highly assimilated early-twentieth-century Budapest Jews." They identified as Jewish but "displayed Christmas trees and ate ham." The businesses owned by the author's extended family on her mother's side represented 10% of Hungarian GDP in the early 20th century.
The pair met at a Budapest dinner party in 1940. His circumspect notes on the event provided "only the earnest reports of a man who felt compelled to share many unimportant details while avoiding the ones with important emotional content," as Ms. Szegedy-Maszák writes. Aladár and Hanna's courtship was more a problem for his family than for her highly integrated and, in some cases, converted clan. Their relationship opens a window onto Hungarian anti-Semitism—a scourge that persists today in a country where the third-largest political party is open in its neo-Nazi sympathies. Since their legal emancipation in 1867, Hungary's Jews had been vastly overrepresented in the fields of finance, law and academia, fueling ethnic resentment. Hungary's Numerus Clausus of 1920 was the very first anti-Semitic law passed in Europe in the 20th century. It set a quota on the number of Jews admitted to universities and was a harbinger of the far worse horrors awaiting Hungary's Jews.
Aladár himself wasn't immune to hatred, and the story Ms. Szegedy-Maszák tells of her father's political maturation—from a young man with run-of-the-mill, mildly anti-Semitic prejudices into a steadfast anti-Nazi activist pining for the heart of a Jewish woman—is inspiring. He'd been posted to Berlin in 1932, and in an unpublished autobiography describes witnessing a speech by Adolf Hitler the following year. It was the Führer's first address as chancellor. Aladár, sitting in the front row of Berlin's Sportpalast, saw "a quasi-religious mass movement, or perhaps more accurately, a mass psychosis."
For most of World War II, Hungary was allied with Germany but spared actual fighting. But German forces occupied the country in 1944 after discovering secret Hungarian negotiations with the Allies—a scheme, known as Operation Spiderweb, in which Aladár played a key role. Aladár was jailed in 1944 and sent to Dachau.
Imprisonment was preferable to living in Budapest, since the city had been overrun by "moral dissolution and decay," as he wrote of the collaboration—both petty and grand—that he had witnessed around him. Hanna's family accepted a deal whereby they sold their industrial holdings to a Nazi official in exchange for passage to Portugal. And in 1945, the Red Army entered Hungary, making their return to postwar Hungary impossible.
Aladár and Hanna, whose courtship was interrupted by the conflict, were amazingly reunited in Budapest postwar. Aladár, cared for by a fellow prisoner, survived the camp and wrote Hanna immediately of his "wish that you would be my wife as soon as possible." They married in 1945. The short-lived democratic government in Budapest appointed Aladár ambassador to the U.S. The couple adjusted uneasily to life in the American capital, with Hanna anxiously attending lunches at the White House while Aladár fruitlessly tried to get Washington to take a stronger line against the creeping Soviet domination of his country. Following a Communist takeover in the spring of 1947, Aladár pleaded with U.S. officials not to recognize the new government, yet his entreaties went unheeded. He had no choice but to resign and seek U.S. citizenship. For years the head of Voice of America's Hungarian service, he died in Washington in 1988, just a year before the collapse of communism in Eastern Europe; Hanna died in 2002.
Ms. Szegedy-Maszák is a graceful writer. Yet her narrative is overlong and slowed by the glut of aunts, uncles and cousins. These shortcomings don't diminish her book's emotional power, however. "The triumph of this romance, the happy ending after such enormous hardship," as she writes, "offered the broader reassurance that life, which had been so arbitrary and evil, could also sometimes be gentle and good and just."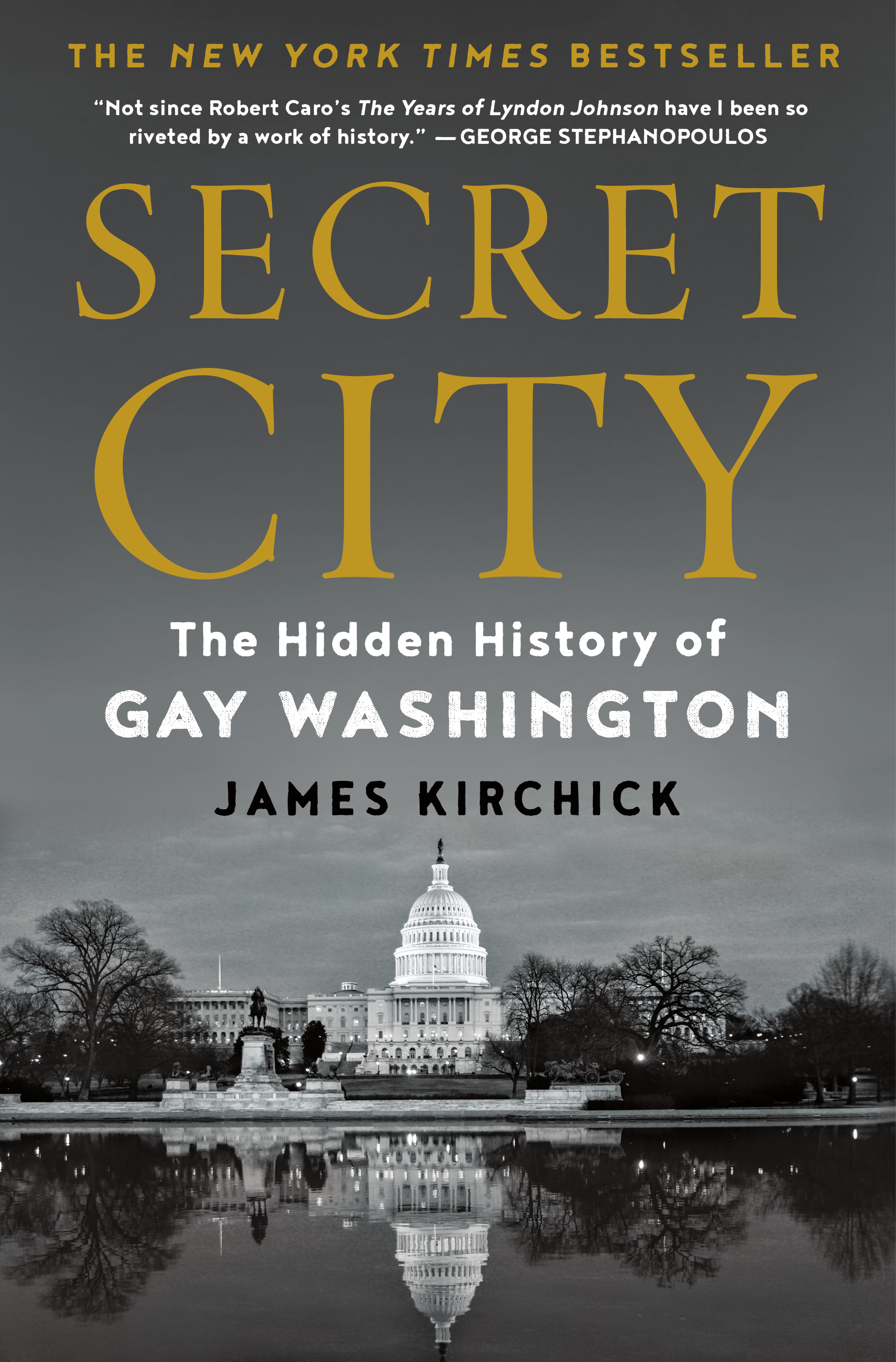 The Hidden History of Gay Washington